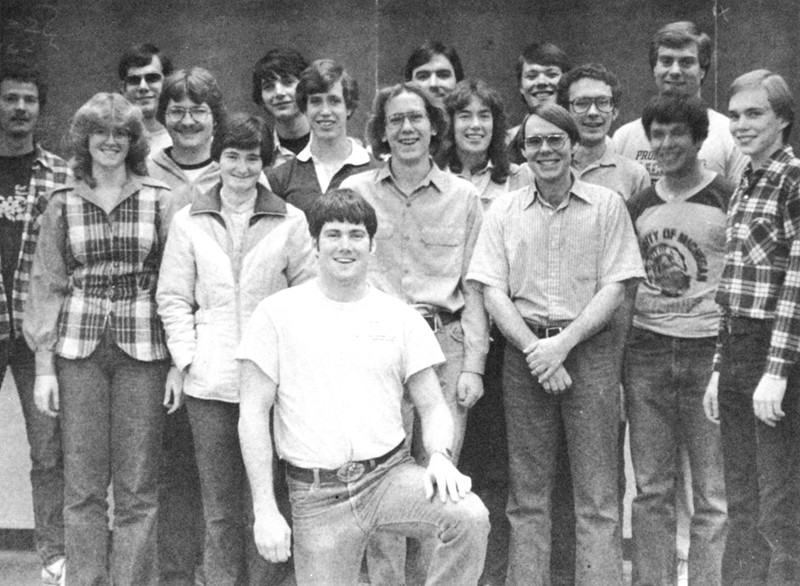 Members were: 1st row: Mike Eason. 2nd row: Lisa Pool, Nancy Shaeffer, John Adamski, Mark Strychacz, David Wilson, Bob Watt. 3rd row: Ken Krangle, Tim Raffety, Brad Gault, Linda Hampton, Jeff Ayers. 4th row: Darrell Crawford, David Clothier, Steve Dimmitt, Keith Chappelow, Curtis Martin.
ACM
The ACM Chapter on Graceland campus is new this semester. The chapter's existence was initiated by Keith Chappelow. He wrote to the national ACM organization and received all the information necessary to get the chapter started.
The purpose of the organization is to promote an increased knowledge of the science, design, development, construction and applications of modern computing machinery. Also to promote a greater interest in computing machinery of applications and to provide a means of communications between persons having an interest in computing machinery.